by Eranda Jayawickreme
There are good reasons to celebrate the Sri Lankan government's final victory over the Tamil Tiger rebels last week. The Liberation Tigers of Tamil Eelam (LTTE) were one of the most brutal and repressive terrorist organizations in the world, with a crypto-fascist ideology focused on the personality cult of their now-slain leader Vellupillai Prabhakaran. The LTTE pioneered the use of the suicide bomber, killed two heads of state and tens of thousands of civilians, and pressed child soldiers into their ranks. During the final days of the Sri Lankan Army's assault this past month, the Tigers shot Tamil civilians trapped as human shields if they attempted to flee. Their demise has given Sri Lanka its best chance of ending a long-standing ethnic conflict that has troubled the island nation for more than 25 years.
However, the Sri Lankan government's triumphant celebrations and promises of a peaceful future mask deep differences about the consequences of the war's end for the different communities that call Sri Lanka home. . .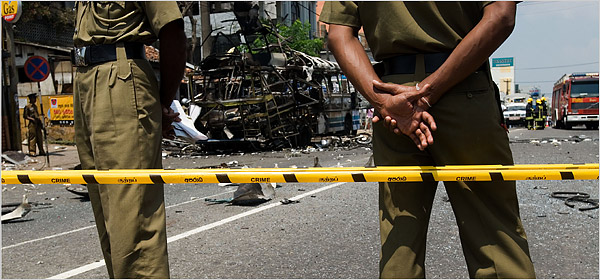 Eranda Jayawickreme is a doctoral candidate in Psychology at the University of Pennsylvania.  Contact him at jayawick@sas.upenn.edu