The Asch Center's most valuable resource is its worldwide network of scholars, researchers and professionals. The people power of the Asch network includes two dozen professors in the Philadelphia area, and almost 100 Summer Fellows, postdoctoral fellows, and visiting scholars. This network has been an invaluable source of collaboration for Asch affiliates.
Directors, current Postdoctoral Fellows and Visiting Scholars, and Affiliated Faculty are listed on this page.  Click to view Past Visiting Scholars and Postdoctoral Fellows, and Summer Institute Fellows.
Co-Directors
Clark McCauley, Ph.D.
Rachel C. Hale Term Professor of the Sciences and Mathematics
Department of Psychology
Bryn Mawr College
cmccaule at brynmawr.edu
Publications: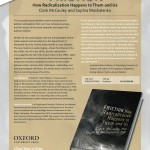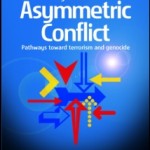 Marc Ross, Ph.D.
William Rand Kenan Jr. Professor
Department of Political Science
Bryn Mawr College
mail to:mross@brynmawr.edu
Publications: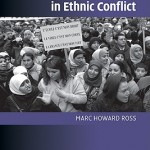 Associate Directors
Roy Eidelson, Ph.D.
Licensed Clinical Psychologist
Eidelson Consulting
roy at eidelsonconsulting.com
Jonathan Hyman, MFA
Documentary Photographer
Associate Director for Conflict and Visual Culture Initiatives
jhyman at brynmawr.edu

Ian Lustick, Ph.D.
Bess W. Heyman Professor of Political Science
University of Pennsylvania
ilustick at sas.upenn.edu
Paul Rozin, Ph.D.
Edmund J. and Louise W. Kahn Professor of Psychology
University of Pennsylvania
rozin at psych.upenn.edu
Director of Public Information
Current post-doctoral fellows and visiting scholars
Muhammad Ishaque Fani, Ph.D. (drishaquefani at yahoo.com) is Associate Professor of International Relations at Bahauddin Zakariya University in Pakistan. He is working on a book that will describe how religious radicalism emerged in madrassahs and mosques in Pakistan since the 1990s. Previously, Dr. Fani has written on numerous topics including decentralization in the United States, US-China relations, US and Russian views of the Kashmir conflict, and Pakistan's post-9/11 Afghan policy.
Sophia Moskalenko (smoskale at gmail.com) is a postdoctoral fellow at the National Consortium for the Study of Terrorism and Responses to Terrorism (NC-START) sited at the Asch Center. She received a Ph.D. in Social Psychology from the University of Pennsylvania, where Paul Rozin and Clark McCauley were advisors for a thesis that focused on conceptualizing and measuring group identification. Currently her research in collaboration with Clark McCauley focuses on political radicalization: the increasing extremity of beliefs, feelings and behaviors in support of inter-group conflict. Drawing on work of Corning and Myers, the research has developed measures that distinguish legal and non-violent political action (activism) from illegal and violent action (radicalism). In surveys of large national samples in USA and Palestine and of university students in Ukraine and USA, results indicate that the progression from activism to radicalism is far from what has been described as a "conveyor belt." Instead, most respondents scoring high on past activism report neither past radicalism nor intention for future radicalism. This research has also identified 12 mechanisms of radicalization, operating at individual, group or mass public levels, and the generalizability and power of these mechanisms are under investigation using both historical materials and survey data.
Emmanuel Karagiannis (mkaragiannis at yahoo.com) is currently an Asch Research Associate. In December 1999, he obtained his Ph.D. from the University of Hull's Department of Politics and International Studies in Great Britain. His field of research was the connection between pipeline development and ethnic conflict in the Caucasus. He received his B.A in European Community Studies from South Bank University in London and an M.A in International Security Studies from the University of Reading in Great Britain. During his year at the Asch Center, Emmanuel is developing a number of articles for publication based on fieldwork in Central Asia conducted from September 2003 until January 2005. The articles address the relevance of social movement theories to the rise of Hizb ut-Tahrir al-Islami, a radical Islamic group which favors peaceful political change, in the Central Asian region.
Affiliated Faculty
Gordon Bermant
Lecturer, Benjamin Franklin Honors Program
University of Pennsylvania
Psychology and law, the role of judiciaries in political affairs, judicial administration, Buddhist psychology.
gordon.bermant at verizon.net
Renee C. Fox
Annenberg Professor Emerita of Social Sciences
University of Pennsylvania
Sociology of medicine; Social, cultural, cross-cultural,and ethical
aspects of health and illness, medical education and medical research,
and the delivery of care.
rcfox at ssc.upenn.edu
Araceli Garcia-del Soto
Helen Hamlyn Senior Fellow
Institute of International Humanitarian Affairs (IIHA)
Survivors of violence; humanitarian intervention
argarcia at fordham.edu
Igor Kopytoff
Professor of Anthropology
University of Pennsylvania
Cultural anthropology; Africa; history of anthropology; social structure; African religious transformations and African political culture; culture history; economic anthropology.
kopytoff at sas.upenn.edu
Rob Kurzban
Associate Professor of Psychology
University of Pennsylvania
The nature of evolved cognitive adaptations for social life, including relatively low-level processes of social categorization as well as higher-level processes including cooperative decision making, discrimination, and morality.
kurzban at psych.upenn.edu
Jeanne Marecek
Professor of Psychology
Swarthmore College
Psychological suffering, local conceptions of suffering and well-being; and psychosocial interventions in war-affected areas; transcultural approaches to clinical psychology; cultural-specific emotion practices (including suicide and self-harm) in Sri Lanka.
jmarece1 at swarthmore.edu
Usha Menon
Assistant Professor of Anthropology
Drexel University
Cultural anthropology, issues in health, family, and gender.
menonu at drexel.edu
Albert Pepitone
Emeritus Professor of Psychology
University of Pennsylvania
Aggression, cultural psychology.
pepitone at psych.upenn.edu
Paula Sabloff
Acting Curator-in-Charge, Asian Section, University Museum
Adjunct Associate Professor of Anthropology
University of Pennsylvania
Cultural anthropology; political anthropology; applied anthropology; Mongolia; United States of America; Latin America; anthropology of complex societies.
psabloff at sas.upenn.edu
Harold Schiffman
Luce Professor of Language Learning
University of Pennsylvania
Language policy and language conflict in South and Southeast Asia, the former Soviet Union, and the United States. More information about the Consortium for Language Policy and Planning is available here:
http://ccat.sas.upenn.edu/plc/clpp/
haroldfs at ccat.sas.upenn.edu

Lee Smithey
Assistant Professor of Sociology
Peace and Conflict Studies Program
Swarthmore College
Northern Ireland, conflict transformation, nonviolent strategy, social movements.
LSmithe1 at swarthmore.edu
http://www.swarthmore.edu/SocSci/lsmithe1/index.htm

Brian Spooner
Professor of Anthropology
University of Pennsylvania
Middle East, South Asia, Central Asia; Islam, globalization and conflict.
spooner at sas.upenn.edu
Stephen Steinberg
Advisor to the President and
Lecturer in Philosophy and Communications
University of Pennsylvania
Philosophy of nationalism; public discourse, ideology, and contemporary culture and community; phenomenology, existentialism, and postmodernist thought; psychoanalysis; contemporary issues in higher education.
sps at pobox.upenn.edu
http://www.upenn.edu/pnc/sps.html

Robert Vitalis
Professor of Political Science
University of Pennsylvania
Middle East politics, historical comparative political economy, American expansionism, the history of international relations theory, African-American intellectual traditions.
rvitalis at sas.upenn.edu

Arthur Waldron
Lauder Professor of International Relations, Department of History
University of Pennsylvania
China and East Asia, world military and diplomatic history.
awaldronx at comcast.net